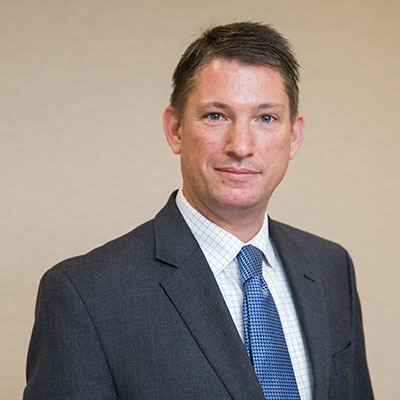 Dr. Jared Peatman
A graduate of Gettysburg College with a master's degree from Virginia Tech and Ph.D. from Texas A&M, Jared Peatman is the director of curriculum for the Lincoln Leadership Institute at Gettysburg. Since 2009 he has created dozens of presentations and delivered hundreds of sessions that draw leadership lessons from historic sites including Gettysburg, the Alamo, Jamestown, and Waterloo. Jared's first book is The Long Shadow of Lincoln's Gettysburg Address. For that project Jared was named the 2009 Organization of American Historians/Abraham Lincoln Bicentennial Commission Doctoral Fellow and in 2012 received the Hay-Nicolay Dissertation Prize for the best work on Abraham Lincoln or the Civil War. He is also the author, with Steven B. Wiley, of A Transformational Journey: Leadership Lessons from Gettysburg. Jared is certified to deliver the EQ-i2.0 and EQi 360 Emotional Intelligence assessments and holds a certificate in experiential education from the National Society of Experiential Education. He is currently working on a book about Joshua Chamberlain, the Twentieth Maine, and the Battle of Gettysburg.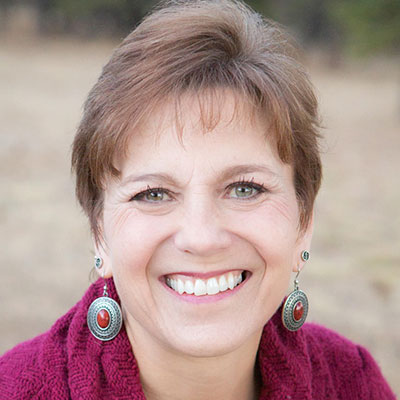 Dr. Judy Morley
Judy Morley, Ph.D., is a historian, speaker, entrepreneur, and author. She has a Ph.D. in the History of the American West and a master's degree in Conscious Leadership. She has an extensive background in executive leadership, organizational development, and franchising in both the for-profit and non-profit sectors. She is the author of four books and five monographs, ranging from historical case studies to individual leadership essays. Judy is currently working on a book about Abraham Lincoln and the Transcendentalists. She has been featured in several documentaries, including MPower: Empowering Women in Business and Beyond. Judy and her husband, Steve Burton, are the co-founders of Tilford's Wood Fired Pizza, the first mobile pizza franchise in the United States. Previously, Judy started a tour business and a marketing firm before transitioning into non-profit leadership and academia. Additionally, she is an ordained minister with Centers for Spiritual Living. Judy has served on numerous non-profit boards of directors and has been the recipient of numerous awards, including the L. Dudley Phillips Fellowship, the Ward Family Prize for Public History, and the Wynkoop Prize for Historic Preservation.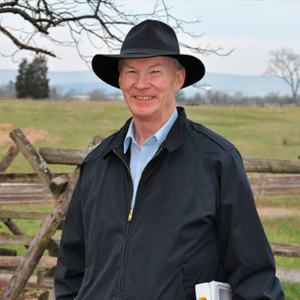 Joseph E. Mieckowski, Licensed Battlefield Guide
Joe Mieczkowski is a retired Federal Executive and educator. Having received his Bachelor's Degree from Salem College and his Master's Degree in Public Administration from Pennsylvania State University, Joe's education provided the foundation to support his 37 year career with the Social Security Administration. He served in a variety of locations and positions, including 16 years as a Manager and Area Director in Washington, D.C. and he retired from federal service as the Area Director in Harrisburg, PA. Joe is considered to be an expert in strategic planning, leadership training, and operations. Having provided impressive and successful oversight to over 600 frontline employees and 28 facilities while with the SSA, Joe is a two time recipient of the Agency's highest honor, the Commissioner's Citation. Joe is an adjunct professor for local community colleges, teaching courses in American history and project management. In addition, Joe is an instructor at The National Fire Academy in Emmitsburg, MD teaching Executive Development. Joe is a Licensed Battlefield Guide for the Gettysburg National Military Park, and is a Past President of both The Association of Licensed Battlefield Guides and The Gettysburg Civil War Roundtable. He has three books to his credit including "After Gettysburg: Lee retreats and Meade pursues". Joe is a resident of Fairfield, PA, where he lives with his wife, Chris.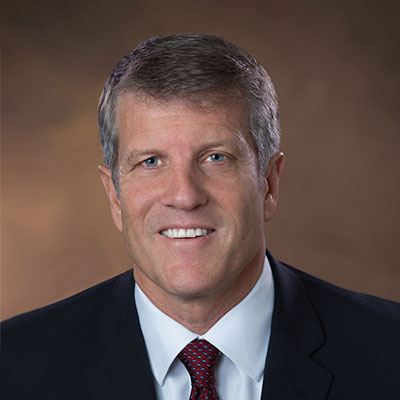 Admiral Scott Moore
Scott Moore, from the Air Academy Class of 1978, retired in 2014 as a Navy Rear Admiral with over 30 yrs in Naval Special Warfare (NSW). A 1983 graduate of the United States Air Force Academy, he received a cross commission into the Navy and immediately attended Basic Underwater Demolition/SEAL (BUD/S) training. During his career, he led at every level of NSW, from SEAL platoon commander, to Commander of the Nation's premier Counterterrorist Force, to Deputy Commander of Naval Special Warfare Command, where he was responsible for training and equipping a 7000-person force. He also commanded a 1500-person Joint Task Force in Afghanistan, which conducted over 2000 capture/kill missions against enemy leaders. His staff tours included assignments as; director, of Counterterrorism, on the National Security Staff, White House, directly briefing The President of the United States; as the Assistant Operations Officer for Counterterrorism, The Pentagon, where he advised the Chairman of the Joint Chiefs of Staff daily on counterterrorism operations; and as the Deputy Commander for Operations, Office of Defense Representative, Pakistan, where he coordinated NATO operations with Pakistani military leaders. He earned a masters degree in National Security Studies at the Naval War College, graduating with Distinction. At every level of Adm. Moore's military career, he was known for his operational abilities, effective leadership and clear decision-making, having personally led numerous "national level" no- fail missions during some of our nation's most critical strategic moments. Currently, he is the co-founder and CEO of the Karakoram Group International, which focuses on solving global security problems. He also serves as Chairman for SEALKids, a non-profit focusing on keeping SEALs in the fight by covering their children's educational and enrichment needs at home.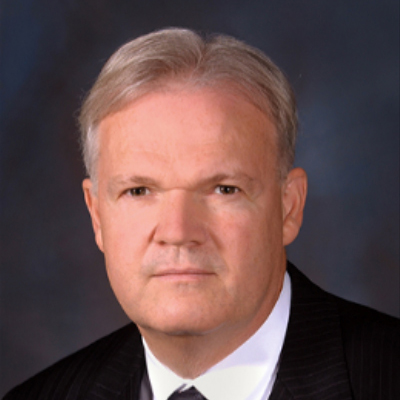 Dave Williams, Distinguished Professor
David Williams is a Distinguished Professor at the Schar School of Government and Policy at George Mason University in Arlington, Virginia. Mr. Williams is also a Fellow with the National Academy for Public Administration. Until April 2020 he served as the Vice Chairman of the Board of Governors for the United States Postal Service. Prior to these positions, Williams served as the Inspector General (IG) for the United States Postal Service for 13 years. Williams was responsible for a staff of over 1100 employees, located throughout the nation, conducting investigations and audits for the largest civilian federal agency with $70 billion in annual revenues, a workforce of 500,000 career employees and 31,000 facilities. In July 2011, Williams was appointed by the White House to serve as Vice Chairman of the Government Accountability and Transparency Board. The Board developed plans to enhance transparency for federal spending and to improve methods for detecting and acting upon fraud and waste in federal programs. In February 2015, the White House also appointed Williams to the Inter-Agency Advisory Committee to establish government-wide financial data standards for the purpose of promoting transparency, facilitating better decision-making, and improving government efficiency. In March 2014, Williams was honored as one of the Federal Computer Week's Federal 100 leaders from government, industry and academia who had the greatest impact on the federal IT community. Williams was also recognized as one of Fierce Governments Fierce 15-recognition of federal employees and teams who have developed particularly innovative initiatives. In an earlier post, Williams served as the Deputy Assistant Secretary for Aviation Operations at the Transportation Security Administration following 9/11. Williams also served as the IG for five federal agencies. He was first appointed by President George Bush to serve at the Nuclear Regulatory Commission in 1989; President William Clinton next appointed him to become the IG for the Social Security Administration in 1996 and then to the Department of Treasury in 1998. In 1999, he became the first IG at the Tax-Administration of the Department of Treasury, where he directed a staff of over 1000 to detect fraud, waste, and abuse. In 2001 President George Bush named Williams Acting IG for HUD, while he was also serving at the Department of Treasury. Williams served in U.S. Army intelligence and began his civilian career as a special agent in the United States Secret Service. Moving up the ladder, he served as Director of Operations in the Office of Labor Racketeering with the Justice Department Strike Force, while serving at the Department of Labor. During that period, he also served on President Reagan's Commission on Organized Crime. He then served as the Director of the Office of Special Investigations at the Government Accountability Office (GAO). Williams is the recipient of the Vietnamese Medal of Honor and the Bronze Star for service in ground operations in Vietnam.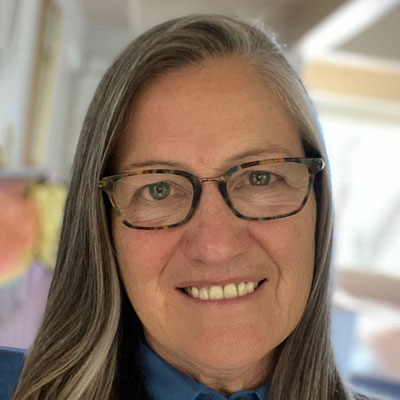 Dr. Judy Glassick
Judy Glassick, Ph.D., is a graduate of the University of Richmond, Catholic University, and received her doctorate from the University of Southern California. Her studies focused on educational psychology, curriculum development, change process, and evaluation. Her publications include "Knowledge Utilization in Evaluation Efforts" in Sage Journals. Judy served on the faculty at Hood College and Gettysburg College and taught graduate programs at McDaniel College. She is an educator, psychotherapist (having completed certification courses at Villanova University), freelance writer, and volunteer. Judy was contracted to research and develop leadership curricula to write leadership textbook material for several organizations including Knowledge Point in the United Arab Emirates considering English as a second language with cultural relevance. Judy has also developed a battlefield guide to accompany a virtual reality tour and holds a patent for a sunshade case for iPad to view live battlefield graphics. She has been active in Medical Missions International and Cure International serving in Honduras and has taught classes for Parents Behind Bars, Strengthening Families, and PEACE. Judy contributes to the research and design of LLI programs.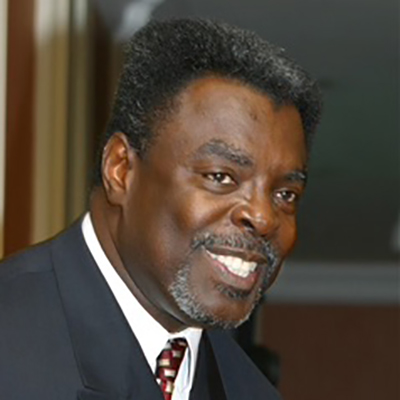 Ron Bailey
Ron Bailey is a graduate of Amherst College and former IBM executive. His expertise in leadership stems from his extensive experience in consulting with organizations to develop and maintain relationships with partners in communities to contribute to local transformation programs. As the Director of Development for the Bethesda Business Development Center in Pretoria, CBD, Ron developed programs, seminars and conferences to promote interaction and partnerships between participants of various racial and economic backgrounds. He also assisted in the development of self-empowerment programs and micro business development in several African nations. In Gettysburg, Ron directed the development of a museum focused on uncovering the little-known history and accomplishments of American Blacks before and during the Civil War and the Battle of Gettysburg. As President of the Gettysburg Black History Museum from 2011-2017, he oversaw all organizational developments, themes, content, planning and design of the museum, tours and educational offerings. He currently oversees the operations of the Gettysburg Community Foundation's Distribution Committee in awarding grants to nonprofits to serve the needs of vulnerable citizens in areas of transportation and affordable housing, and other concerns developed from area-wide needs assessments.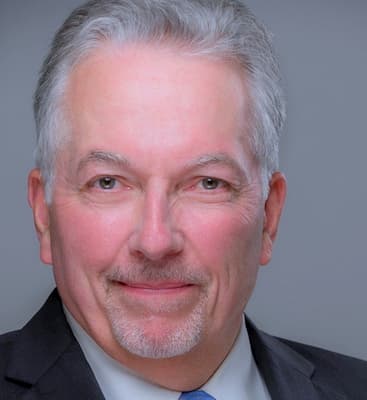 Dennis Owen
Dennis is a 30-plus year television broadcast veteran. As an anchor and political reporter he has covered popes and presidents and has earned 15 Emmy Awards and more than 50 Emmy nominations. He is also a community leader in Central Pennsylvania who has lent his time and talents to countless charitable causes and non-profit organizations. He is also a dogged reporter who has held powerful officials to account and the most accomplished political debate moderator in the region. He is anxious to share the lessons learned in more than three decades in front of camera and behind the microphone.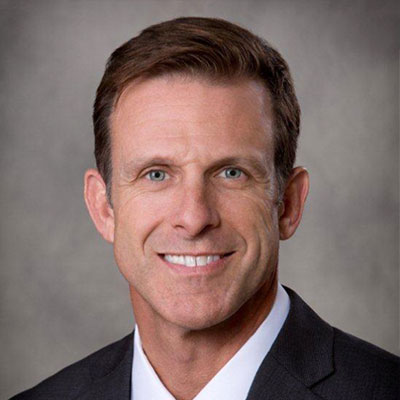 Command Master Chief Dave Cooper
Originally from Manheim, PA, Cooper joined the US Navy in 1987 specifically to become a US Navy Seal. Following BUD/S graduation in 1988, Mr. Cooper reported to SEAL Team 2, with which he completed three deployments to include Operations DESERT SHIELD and DESERT STORM. In 1993, Mr. Cooper was selected for the Naval Special Warfare Development Group. From 1994 to 2012, he completed dozens of deployments, both in and out of major theaters of war. He has led extensively in combat at the Team, Troop, Squadron and Command level, and has executed missions spanning the full gamut of Naval Special Warfare capabilities. From September 2009 to September 2011, Mr. Cooper served as the Command Master Chief (the senior SEAL Operator and principal advisor to the Commanding Officer) of the Naval Special Warfare Development Group. He is one of only fourteen SEALs to ever hold this position. During his tenure, the Naval Special Warfare Development Group successfully executed some of the most significant Special Operations missions in the history of the U.S. Military. For his distinguished service, Mr. Cooper was awarded numerous unit and personal awards, to include a Silver Star, 6 Bronze Stars with "V" devices, 2 Distinguished Meritorious Service Medal, 2 Meritorious Service Medals, 3 Presidential Unit Citations and numerous other joint and individual awards.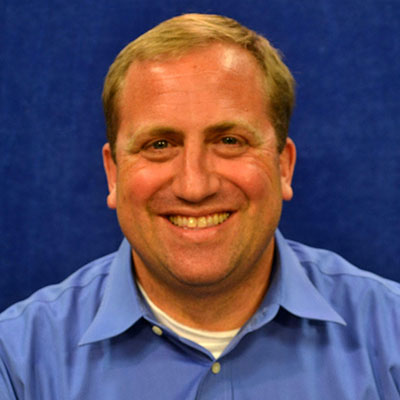 Dr. Matthew Pinsker
Matthew is the author of two books on Abraham Lincoln, including Lincoln's Sanctuary: Abraham Lincoln and the Soldiers' Home (Oxford University Press, 2003). He graduated from Harvard College and received a D.Phil. degree in Modern History from the University of Oxford. Matt holds the Brian Pohanka Chair of Civil War History and serves as Co-Director of the House Divided Project at Dickinson College in Carlisle, Pennsylvania. He has also published widely in the history of American politics, contributing to various journals and newspapers such as the Los Angeles Times and the Philadelphia Inquirer. He's held a visiting fellowship at the National Constitution Center in Philadelphia and serves on the Advisory Boards of the Abraham Lincoln Bicentennial Commission, Ford's Theatre National Historic Site, National Civil War Museum in Harrisburg, and President Lincoln's Cottage at the Soldiers' Home.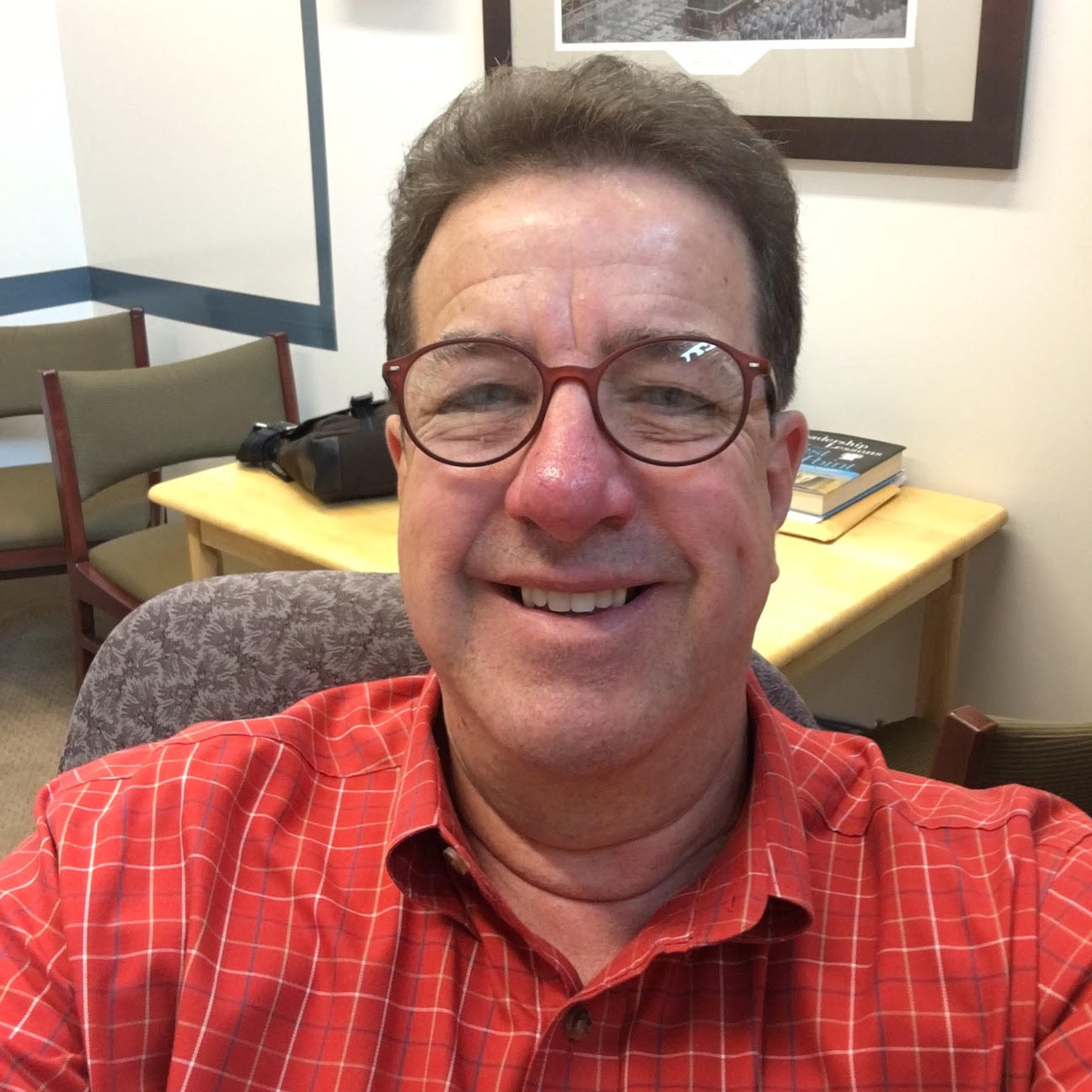 Fran Feyock, Licensed Battlefield Guide
Fran retired as a C.R.N.A (Certified Registered Nurse Anesthetist) and the Executive Director of the Surgical Service Line at DLP Conemaugh Memorial Medical Center in June 2018. He has obtained an undergraduate degree in Health Care and Business, and a graduate degree in Strategic Leadership and Organizational Change. He is a Lean Six-Sigma Green Belt, TeamSTEPPS Master Trainer and a Myers-Briggs Certified Trainer. In his role at the Level One Trauma Center Fran's leadership impacted 83 physicians and more than 500 employees spread over Operating Room, Perioperative & Surgical Nursing units. He and his team actively managed an annual budget that provided more than 50% of the organization's total annual operating revenue. Currently he works his "dream retirement job" – he is a Licensed Battlefield Guide at the Gettysburg National Military Park. He spends his time leading tours for individuals, groups, buses, and advanced organizational leadership development courses using the lessons from Gettysburg. Fran performs almost 200 tours each year.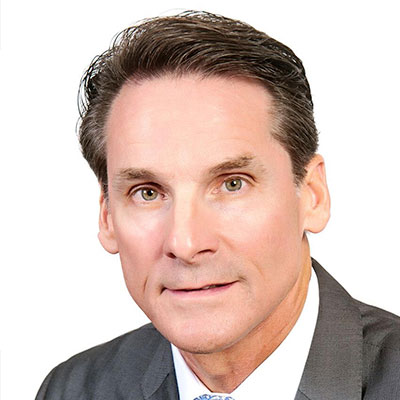 Colonel (Ret.) Mark Erwin
Colonel (Ret.) Mark W. Erwin served in the United States Army for over 25 years culminating his career as the Chief of Staff of the United States Army Special Operations Command. After being commissioned into Infantry from ROTC at Wake Forest University, he held leadership positions in Mechanized and Airborne Infantry to include command of an 82nd Airborne Company in Desert Storm. In 1995 Col Erwin was selected into Army Special Operations where he excelled. He commanded at every level of the nation's most elite Special Mission Unit from Captain to Colonel. Since 9-11, Erwin was a key player in the Global War on Terrorism. He deployed numerous times to Afghanistan, Iraq and other countries throughout the Middle East and North Africa leading our nation's most sensitive operations. He became a specialist in building teams of Joint, Interagency partners working closely with other nations' leadership, both military and civilian. He commanded a 3500 man Task Force in Operation Iraqi Freedom that teamed with Coalition partners and Iraqis conducting stability operations throughout Iraq. Since his retirement in August of 2010, Mr. Erwin has been involved in multiple international business and security initiatives. In August of 2011, he founded Long Walk Enterprises, which assists commercial entities as they assess, initiate and execute opportunities in emerging markets. In April of 2012, Mr. Erwin became CEO of A&K Global Health, a medical travel company providing access to quality, affordable healthcare across the globe. In this role, he grew a Fortress Investment Group startup with 8 employees into a multinational operation with 60 employees and over $7M in existing contracts. In June of 2015, Mr. Erwin became a Senior Partner in Karakoram Group, which uses the worlds most experienced Special Operators to conduct Risk Analysis and Security support to commercial and government entities globally. He rounded out his corporate leadership experience as a Non-Executive Director for Heritage Oil, from May 2012 until June 2014, when the oil and gas exploration and production company was purchased and taken private from the London Stock Exchange. Mr. Erwin graduated from Wake Forest University in 1984 where he received his Bachelor of Arts Degree in Psychology. He completed the United States Army War College through a fellowship at the Central Intelligence Agency in Washington D.C in 2007.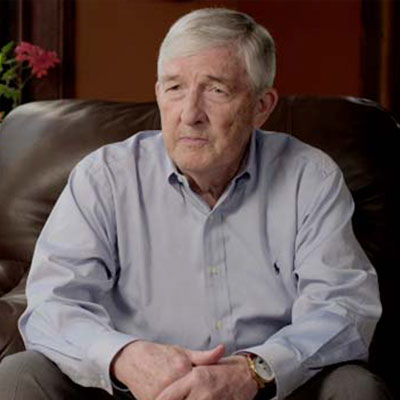 General James Anderson
James Anderson graduated from the United States Military Academy in 1956 and served with distinction as an infantry officer, including two tours in Vietnam. After returning from Vietnam in 1970, he served in the Office of the Chief of Staff of the Army as a Special Assistant for the Modern Volunteer Army while working with the Congress and the White House to create a Volunteer Army. After completing studies for his PhD, he served as a tenured full Professor and Department Head at the United States Military Academy at West Point, until his retirement from the Army in 1997 at the rank of Brigadier General. General Anderson's awards and decorations include the Distinguished Service Medal, Silver Star, Bronze Star for Valor with two Oak Leaf Clusters, Purple Heart, Legion of Merit, Air Medal with eleven Oak Leaf Clusters, Joint Services Commendation Medal, Army Commendation Medal with two Oak Leaf Clusters, the Vietnam Cross of Gallantry, plus numerous service decorations. He has also been awarded the Senior Parachute Badge, Combat Infantryman Badge, Ranger Tab and the Vietnam Parachute Badge. General Anderson has spent over fifty years studying, practicing and teaching the Art of Principle-Focused Leadership.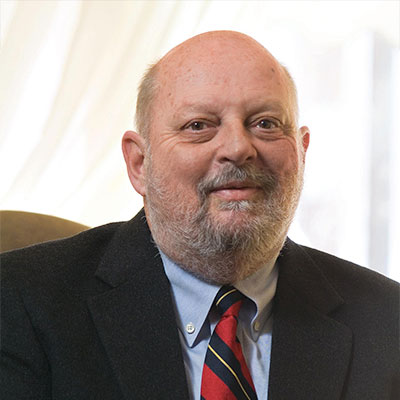 Robert Prosperi, Licensed Battlefield Guide
Bob Prosperi is one of the foremost experts on the Battle of Gettysburg and the Civil War. He is a graduate of Indiana University of Pennsylvania and a U.S. Army veteran. He served for 17 years as one of the two historians at the Gettysburg National Military Park. During this time he served as a personal tour guide and battlefield escort for numerous dignitaries and celebrities. He had the distinct privilege of providing a personal tour for Presidents Carter and Sadat and Prime Minister Begin during the Camp David Summit.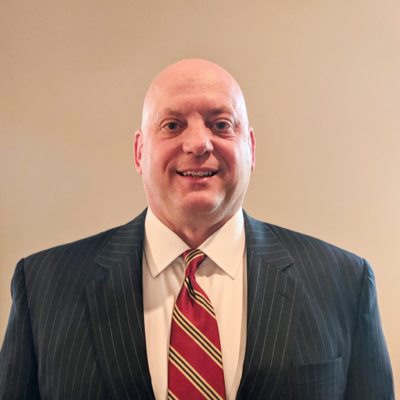 Dr. Kelly Garrett
Kelly serves as the Director of the Emergency Management Professionals Program at the Emergency Management Institute (EMI) in Emmitsburg, MD. In his role at EMI, Kelly is responsible for leading the staff, program and curriculum oversight, collaboration, and coordination between the Basic, Advanced, and Executive Academies, which matriculates more than 3,200 students annually. A retired U. S. Army Reserve officer, Kelly served on the Headquarters, Department of the Army Staff in the Pentagon; as an Adjunct Professor at the U.S. Army Command and Staff College; the Assistant Director of Operations, U.S. Army Heritage and Education Center, Army War College, Carlisle, Pennsylvania; and as a Faculty Instructor in the Department of Command, Leadership and Management at the Army War College. Kelly graduated from the U.S. Army Command and Staff College, the Defense Strategy Course of the Army War College, and the National Security Course of the National Defense University, Fort McNair, Washington,D.C. His military awards and decorations included: The Expert Infantry Badge, Air Assault Badge, Army Staff Identification Badge, Army Superior Unit Award, Legion of Merit, Meritorious Service Medal, Army Commendation Medal, Army Achievement Medal, Honorable Order of Saint Barbara, and the Honorable Order of Saint Christopher. Kelly received a Doctor of Education and Master of Science in Education from the Chief Learning Officer Program at the University of Pennsylvania in Philadelphia, Pennsylvania, and a Master of Science in Leadership and Business Ethics from Duquesne University in Pittsburgh, Pennsylvania. He also possesses certificates in: Public Leadership from The Brookings Institution, Washington, DC; Talent Leadership from the Wharton School, University of Pennsylvania, Philadelphia, PA; Homeland Security from MIT Lincoln Labs, Boston, MA; and the Homeland Security Executives Program from Harvard University, Boston, MA."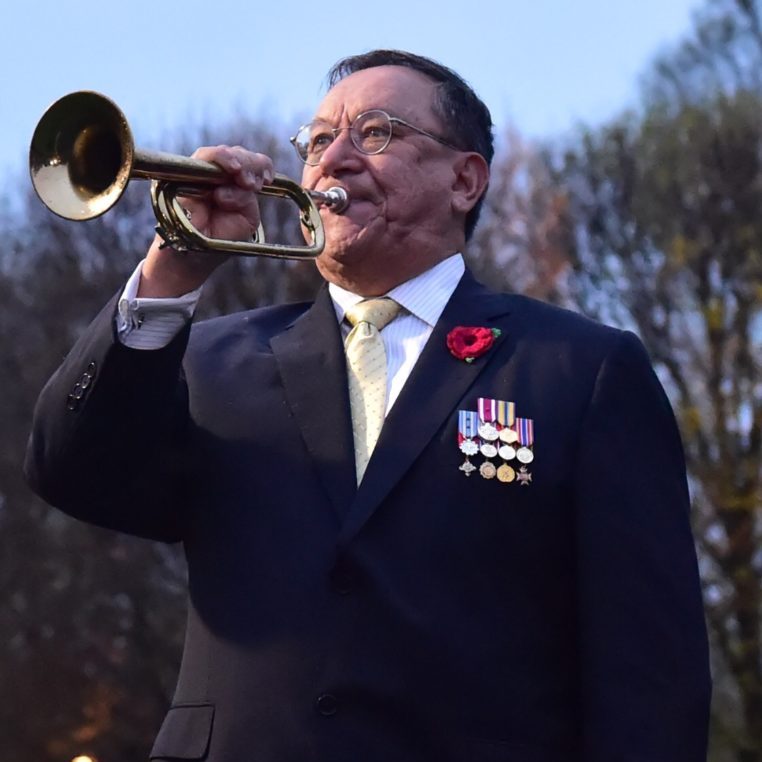 Jari Villanueva, USAF, M.Music
Jari Villanueva retired from the United States Air Force where he spent 23 years with The USAF Band in Washington DC. He is considered the country's foremost expert on military bugle calls, particularly the call of Taps which is sounded at military funerals. While in the Air Force he was the Non-Commissioned Officer In Charge of The USAF Band's State Funeral Plans and was the NCOIC of the command post at Andrews AFB which oversaw the arrival and departure ceremonies for the late Presidents Reagan and Ford. As a ceremonial trumpeter, Villanueva participated in well over 5,000 ceremonies at Arlington National Cemetery, served as an assistant drum major leading The USAF Ceremonial Brass in funerals at Arlington. He was responsible for all the music performed by the USAF Bands for state funerals. Villanueva's military awards and decorations include the Meritorious Service Medal with one oak leaf cluster, Air Force Commendation Medal, Air Force Achievement Medal with three oak leaf clusters, Air Force Good Conduct Medal with six oak leaf clusters, National Defense Service Medal with one service star, Global War on Terrorism Service Medal, the State of Maryland Distinguished Service Cross, the State of Maryland Meritorious Service Medal, the State of Maryland Commendation Medal with two oak leaf clusters and the Maryland Defense Force Achievement Medal. Villanueva earned a Bachelor of Music Education degree in 1978 from the Peabody Conservatory of the Johns Hopkins University. In 1984 he received a Master of Music degree from Kent State University, Ohio.
Dr. Brad Alge
Dr. Brad Alge is an Associate Professor of Management at Purdue University's Krannert School of Management, Founder and President of Panoptic Insight, LLC (a human capital consultancy), and coordinator of Purdue University's course, "Experiencing Leadership: A Transformational Journey from Gettysburg" in partnership with the Lincoln Leadership Institute. Dr. Alge holds a PhD in Organizational Behavior and Human Resource Management from The Ohio State University. An award winning scholar and teacher, Dr. Alge teaches courses in organizational behavior, leadership, and teams. He has published his research in prestigious outlets including the Journal of Applied Psychology, Organization Science, Organizational Behavior and Human Decision Processes, Personnel Psychology, and the Journal of Business Ethics. Dr. Alge is a member of the Academy of Management and currently serves on the editorial boards and the Journal of Management and Human Resource Management. He has also served on the editorial boards at the Academy of Management Review, Organizational Behavior and Human Decision Processes. Prior to academia, Dr. Alge was a consultant for Accenture and a college football coach. A member of the 1988 NCAA Division I National Champion Football Team at Notre Dame, Dr. Alge enjoys incorporating leader and team "war" stories into his lectures and workshops. Dr. Alge received his BBA from the University of Notre Dame and his MBA from Kent State University.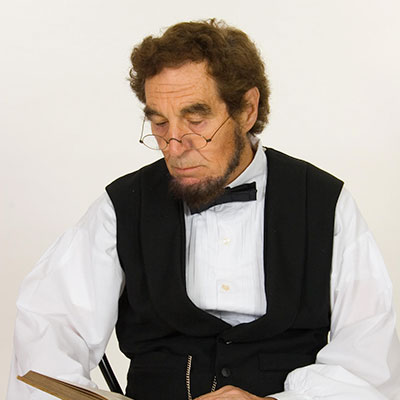 James Hayney
James Hayney is a veteran professional actor with a life-long fascination with the 16th president. He has performed in over 100 stage plays on both coasts. Locally, he has been seen in various films and television commercials. In addition, he is a member of the National Association of Abraham Lincoln Presenters, and is most proud of his performance in the one-man play "Mr. Lincoln."