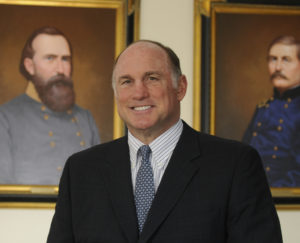 Dear Friends,
Welcome to our first newsletter of 2021!  I trust that all of you have said farewell to 2020 and are looking forward to a new and healthy 2021.
I took some time over the holidays to catch up on some overdue reading and came across an interesting title: The Long-Distance Leader by Kevin Eikenberry and Wayne Turmel. Interesting first of all because it has a 2018 copyright—long before Covid-19 accelerated our move to remote teams and remote leadership. And interesting also because the authors made many of the same claims I made in an earlier newsletter. Their premise is: "Leading a team at a distance is first and foremost about leadership, and the principles of leadership haven't changed—they are principles. What has changed is that people are working in different places and perhaps at different times. Given those changes, how we apply the timeless principles of leadership in this new world matters a great deal… (p.1)." And of course, Covid-19 has presented an even newer world than the one written about in 2018.
I was excited to relate this to the live broadcast leadership development programs we have developed from our experiential program here in Gettysburg. I was excited because I believe that our team was able to intuitively adapt the learning that occurs here in person into our live broadcast sessions. And I was excited because we could experience what many of you have experienced since March 2020 and still continue to help others on their leadership journeys.
And the truth is, we still need to lead—we might just need to do it in a different way. That is, we still need to communicate effectively, but probably not in person. Indeed, a survey of trends in global virtual teams reported that 84% of the respondents felt that virtual communication is more difficult than in-person communication. How can we adapt to become more effective virtual communicators? We still need to build relationships and develop trust with our teams. How do we do that remotely? We still need to blend transactional and transformational styles. We still need to have difficult conversations and even disagreements. And we still need to reflect and act. How have you adapted to do these things remotely?
With increased use of online learning tools, live battlefield visits and live broadcast, we have been able to help our attendees find the answers to these questions. We have helped them learn to adapt, reflect and apply what they learn immediately.  Our open enrollment sessions have been lively events with interaction, connection and networking.  The reception to this new format has been overwhelmingly positive and we are grateful for that.  Until travel returns to a "new normal" and you are able to be with us in person, I hope you can join us for an experiential learning adventure from your home and/or office in the near future.
Steve
Please follow and like us: