Today marks the 153rd anniversary of the surrender of Robert E. Lee's Army of Northern Virginia at Appomattox Court House, effectively beginning the end of the Civil War. It's a good day to think about leadership lessons from Lee, and a good day to read about the general. Elizabeth Brown Pryor's Reading the Man is one of the most controversial, and illuminating, recent Robert E. Lee biographies. Based on a treasure trove of previously untapped letters to and from Lee, Pryor challenges much of our conventional wisdom on the Confederacy's most famous general. Her chapter covering Lee's views on race and slavery, in particular, turns on its head much of what we think we know about the man.
Additionally, three points regarding Lee's leadership really stand out. First, Pryor makes clear that Lee's "audacity personified" was the result of his emulation of one of his great war heroes, General Winfield Scott. Lee served on Scott's staff during the war with Mexico in the 1840s and admired that man's willingness to always press the offensive. The strategy employed by his wife's adopted grandfather, George Washington, of largely avoiding full-scale battles with the British and allowing them to occupy huge swaths of territory did not appeal to Robert E. Lee. Second, Pryor makes clear that the early victories Lee won with the Army of Northern Virginia during the summer of 1862 set the tone for their whole existence, in ways both good and bad. Lastly, Pryor shows that Lee's staff was far too small to be effective and that failing helps explain some of the military setbacks Lee suffered. All three are interesting leadership points:
1). Who are your influences, and what alternatives are there?
2). How might our organization's early successes or failings still affect us today?
3). Do we have staffing imbalances that are affecting our work?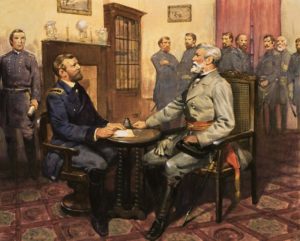 Please follow and like us: